Villa Eirene Details

Our villa is designed to give you the comforts of home.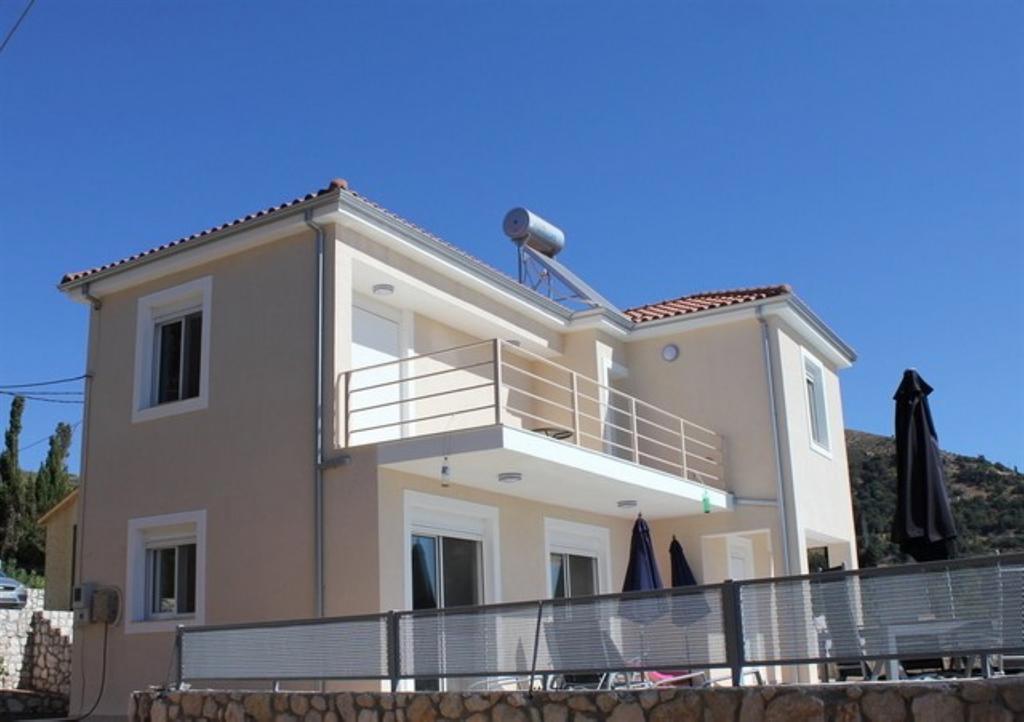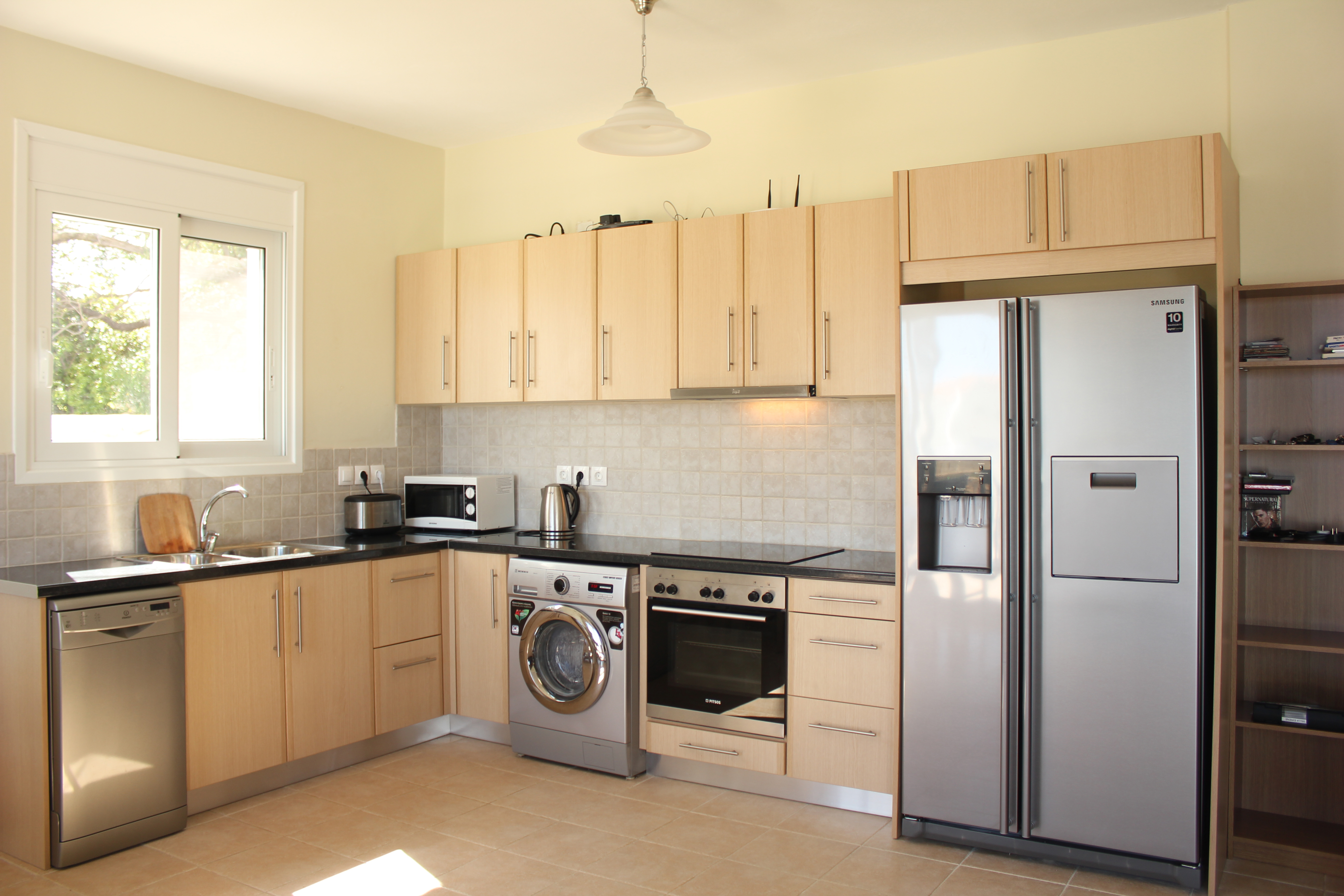 Image caption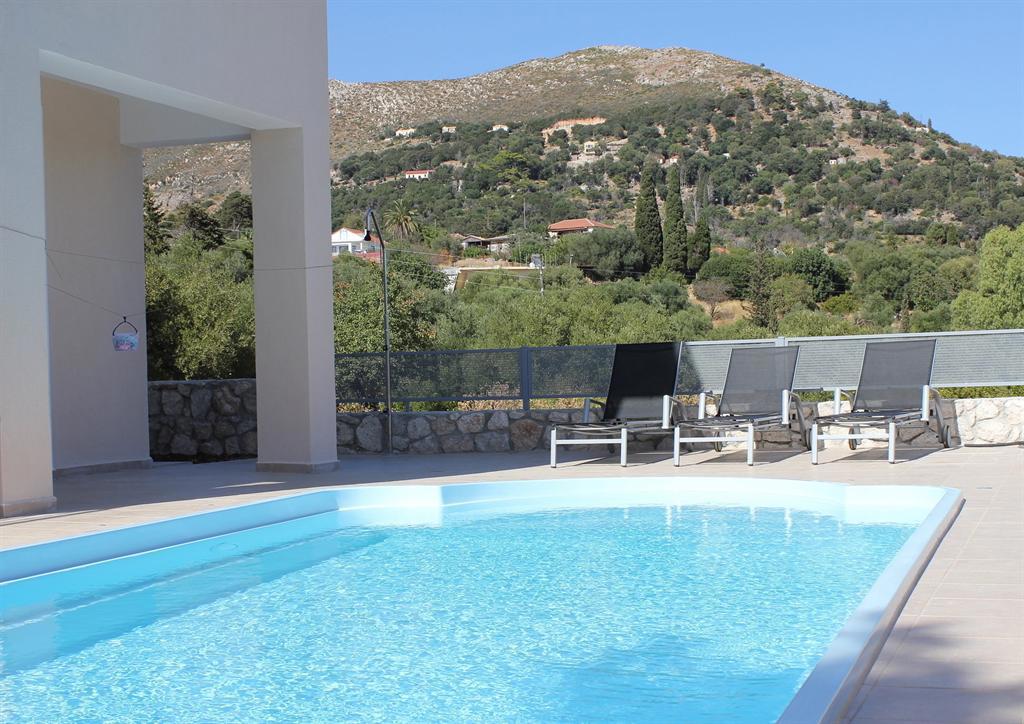 LIVING SPACE
We have two large 3 seater settees which mean you can relax indoors too and the air conditioning will keep everyone cool. a dining table for 6 indoors and a patio table for an additional 6 outside by the pool. A fully equipped kitchen including a dishwasher and washing machine so you don't need to cram the suitcase with clothes for every single day.
ENTERTAINMENT
TV, Wi-Fi, CD Player and Blu-ray Player.
BEDROOMS & BATHROOMS
Sleep in comfort; the master bedroom has a double bed, en-suite bath/shower and toilet facilities as well access to the large balcony on which to enjoy a morning coffee while you watch the sun rise from behind the nearby hills or watch it set over the sea and the nearby island of Zante.
The second double bedroom is downstairs and has direct access to the pool area, so any keen swimmers can use this without disturbing the sleepy heads of the family.
Upstairs we also have a further two bedrooms each with two single beds. A cot is available on request.
Finally to avoid the wash room arguments there are two walk in shower rooms and toilets one upstairs and one downstairs in addition to the en-suite.
OUTDOOR SPACE
We have 8 sun loungers around the pool and sun terrace so everyone can soak up the beautiful Kefalonia sunshine.
Fancy a barbecue, no problem. With lots of small supermarkets in Katelios or Skala or the larger supermarkets near Argostoli fresh food for that BBQ is easily available.
ACCESS
We would highly recommend the use of a car both for ease of access to the villa and to make the most of your stay on the island. The Villa has ample parking for two cars.
AT A GLANCE:
Sleeps 8
4 Bedrooms
3 Bathrooms
Air Conditioning
Swimming Pool
TV
Wi-Fi
BBQ
CD Player
Blu-ray Player
Fully Equipped Kitchen
Beach just 500m from villa
Check Your Preferred Dates
Bookings can be made directly via this site or we can be found on Trip Adviser, VRBO or Clickstay